Student visas for Spain
If you are from a non-EU country and are planning to be in Spain for more than 90 days, you must apply for a visa. This visa will allow you to stay in Spain and also to move freely within Spain and throughout the EU Schengen territory.
At Maus School, we will help you with the process of obtaining your student visa. It may seem like a complicated process, but we have many years experience of helping students do this. We assure you that if you provide the correct information within plenty of time, everything will go smoothly and it will be easier than it looks 😊
The process and requirements depend on the agreement between Spain and your country. It is not the same for all countries, and may even change from one year to another.
Therefore, to find out exactly what requirements and conditions are relevant to you, you should consult the Spanish Embassy in your country or the nearest Spanish Consulate.

You must find out exactly what all the requirements are, because if any of them are not met, your visa may be refused!
Step 1
Contact the Embassy/Consulate:
Request an appointment at the Consulate by filling in an online form or by contacting them directly by phone/email. Remember that sometimes all available appointments are full (especially in summer) and so you may have to wait several weeks to get an appointment. Therefore, we recommend you make an appointment as soon as possible.
Find the list of visa requirements and documents that you will need to bring to your appointment. You will usually find all this information on the Consulate's website.
There are personal requirements, such as proof of private medical insurance, criminal record checks, etc.
There are also requirements related to your Spanish course. For example, it's usually necessary to enrol in a course with a minimum number of hours per week (typically 10 or 20, depending on the country). It is also usually necessary to prove your enrolment in the course for the same period as the visa you are applying for (i.e. if you wish to obtain a 6-month student visa, you must first enrol in a course for 6 months).
To make it easier, at Maus School we offer great discounts on the price of long-term courses.
* We recommend that you book an appointment and start the paperwork at least six to eight weeks before you want to travel to Spain.

Step 2
Contact Maus School:
Tell us what type of course you are looking for (number of hours per week, your availability etc.). We will offer you the course best suited to your needs, with an exact price calculation and no surprises. We will always apply the best discounts available!
We will send you a "draft payment certificate", so that you can show it at the Consulate and check, before paying for your course, that all Maus School's details are correct and that you will definitely obtain a student visa by enrolling in our Spanish course.
Take a placement test through our website or over WhatsApp call to ensure that we have a place for you that meets your visa requirements/ availability/ level of Spanish.
Step 3
Enrol in a Spanish course:
After confirming that we have a place for you, you can enrol in a Spanish course at Maus School.
To enrol, you must send the payment by bank transfer or direct payment through our website [payment method], and send us the following details by email: your full name, passport number, date of birth, full address in your country and the Embassy / consulate / spanish foreign office where you apply for your student visa..
After your payment is received, we will email you an enrolment confirmation certificate for your visa application, which is the document you need to submit to the Consulate.
Step 4
Go to your appointment at the Consulate and get your student visa for Spain:
Remember to take all the necessary documents (originals and photocopies) with you on the day of your appointment at the Consulate: both the course enrolment certificate and all your personal documents. If you forget to bring any of the required documents, or if they are incomplete, you will have to make a new appointment and wait several weeks.
In a few days, you will receive confirmation that your student visa has been approved, and you can pick it up. You must pick up your passport in person, you cannot send someone else.
Done! You are about to have one of the best experiences of your life!
Please contact us if you have any questions about student visas for Spain. We will help you through the whole process, which is easier than it first seems. All you have to do is find out about the requirements at the Spanish Consulate in your country, do the process correctly and…you will be in Spain before you know it!
When you arrive in Spain, there is one last simple step: you must obtain an identification card for "foreigners residing in Spain" (called an NIE) at the Seville Immigration Office (Oficina de Extranjería en Sevilla).
This card is your form of identification in Spain and can be used for other things such as getting free entry to many monuments and museums, among other things 😉
It is a quick and easy procedure, and we will give you all the necessary information.
By the way, this is NOT a joke. Seville's Immigration Office is on Planet Naboo! 😳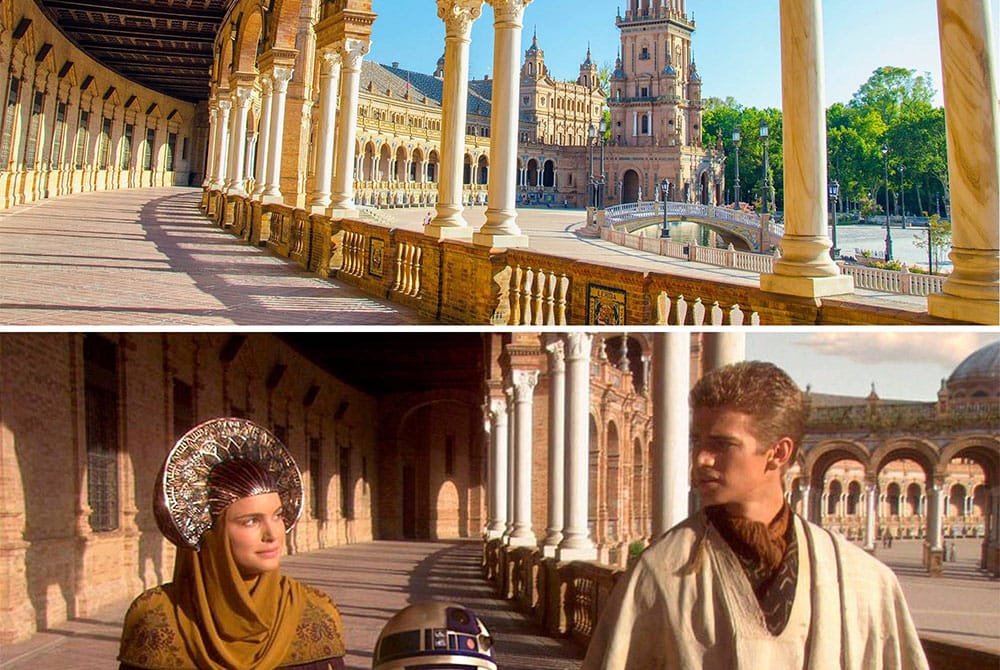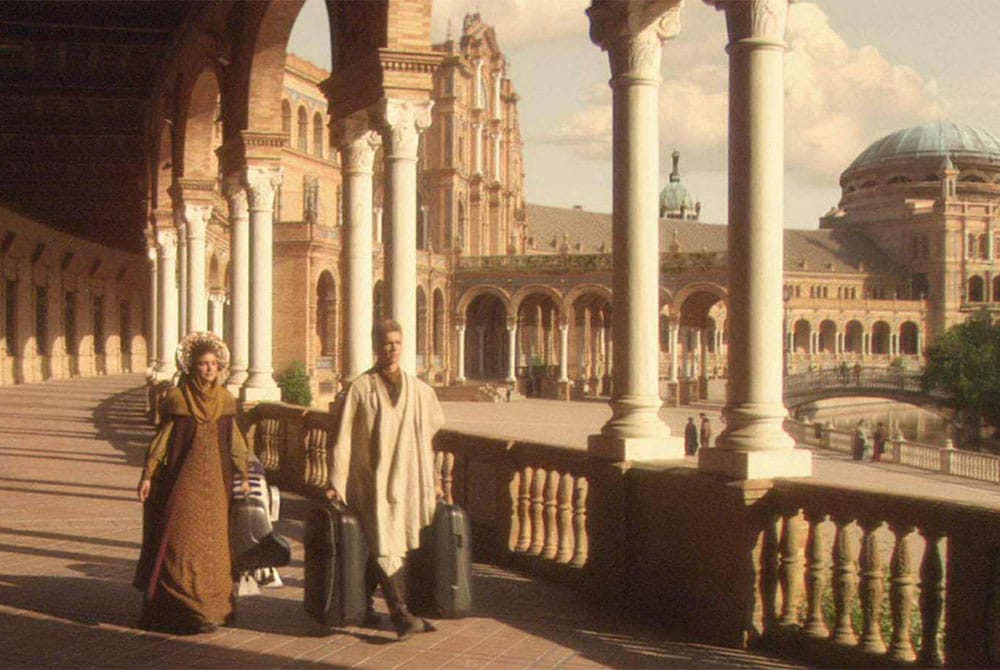 * The Plaza de España in Seville, where the Immigration Office is located, is included in the list of "Treasures of European Film Culture" and has been the shooting location of many important films throughout the history of cinema, including Star Wars. 😉😉*